Welcome to Skolem Segments, a newsletter where our team shares updates to the business and interesting DeFi opportunities and developments. If you're new here, we're excited to welcome you to our Segments for our monthly updates.
---
Skolem Announcements
Skolem is now offering automated swap orders through our unified execution API on all numerical series from our DeFi data product. You can place limit, stop loss, & other orders on DEXs which will be executed on-chain when the conditions are met. Conditions trigger a notification or fire trades when met and can be used for back testing over historical real world data.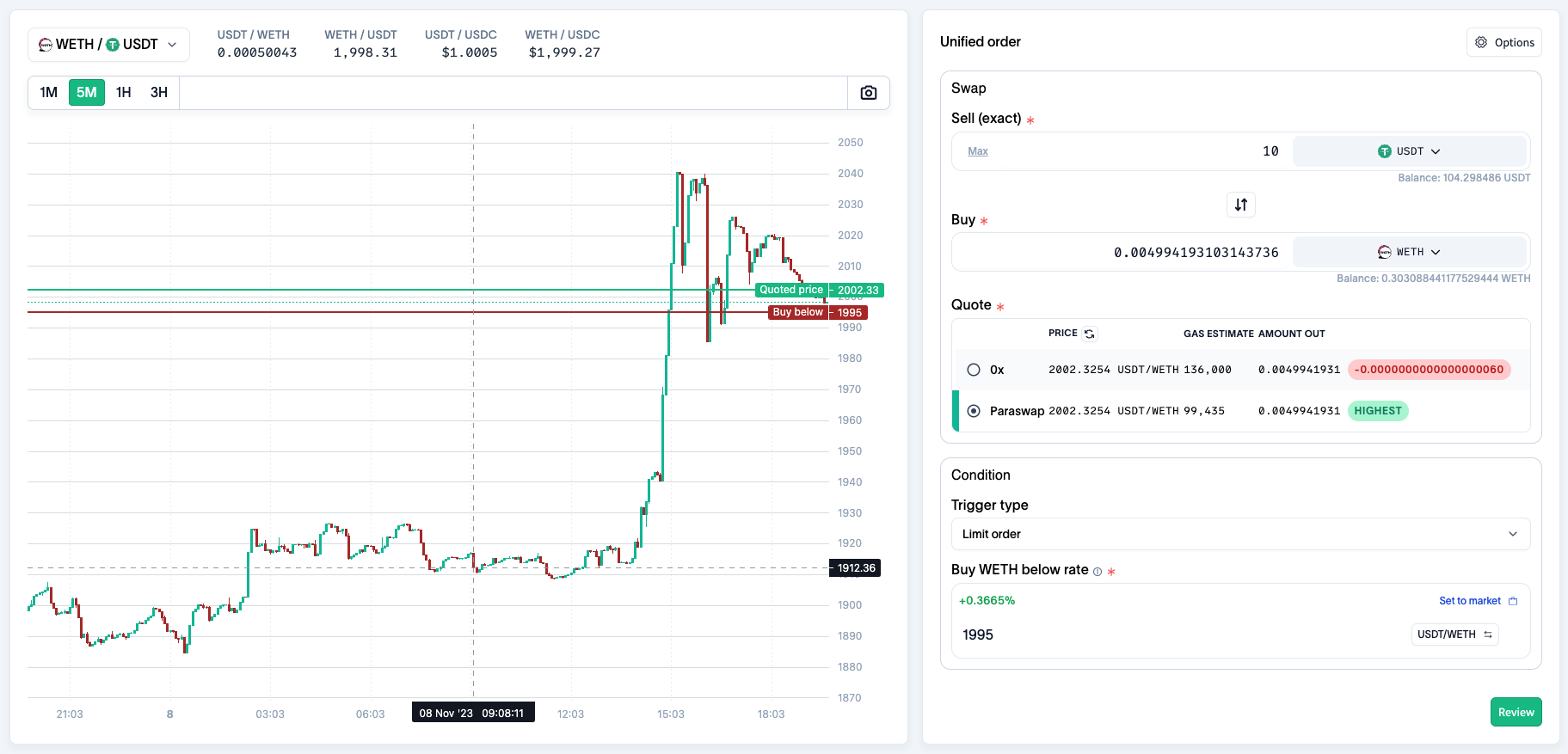 ---
State of the Market

---
DeFi Yield Opportunities
These are some of the most interesting new yield opportunities surfaced by the Skolem team.
Any information covered in Skolem Segments should not form the basis for making investment decisions, nor be construed as a recommendation or advice to engage in investment transactions. Any mention of a token or protocol should not be considered a recommendation or endorsement.
[USDC] 7% APY with USDC by supplying USDC on Compound v3
Yield is earned from supplying USDC and earned in USDC and Compound tokens
To participate, supply USDC into the USDC market
Risk: Smart contract risk exists for dapps like Compound v3
[CRV] 25% APY with CRV by depositing CRV on Yearn Finance
Yield is auto-compounded and earned in staked yCRV
To participate, deposit yCRV into st-yCRV, a Yearn v2 vault
Risk: Smart contract risk and underlying third-party platform risk exist; CRV is a volatile token, which is subject to price risk
[FRAX] 13% APY with FRAX by depositing FRAX on Fraxlend
Yield is earned in FRAX
To participate, supply FRAX into the FRAX-CVX market
Risk: Smart contract risk exists for dapps like Frax Finance; PEARL is a volatile token, which is subject to price risk
---
DeFi Developments
Institutional Adoption
Asset Tokenization
Regulatory
UK Treasury releases final proposals for crypto asset regulation
WalletConnect restricts usage in Russia, citing OFAC guidelines
Trading firms Jane Street, Virtu Financial, Jump Trading and Hudson River Trading may work with BlackRock in market-making roles
---
Contact Us
If your team is interested in reaching out to the Skolem team, please email us at sales@skolem.com or reach out on our website at skolem.com.